#DirectedbyWomen Worldwide Film Viewing Party | September 1 – 30, 2017
Film Viewing Parties & Other Celebrations
Southern Women in Film & Television Summit (SWIFT)
September 28, 2017 @ 8:00 am

-

October 1, 2017 @ 4:00 pm

UTC+5
Event Navigation
The Southern Women in Film & Television Summit (SWIFT) provides a unique forum for unifying the creative objectives of women residing in Southern states via professional advancement, mentorship and collaboration.  The event will assemble luminaries from all areas of the entertainment industry to explore a variety of topics that greatly impact women: from human rights and women's leadership, to storytelling across platforms. Four days of inventive programming with inspiring conversations, new ideas and innovations that are shaping the future for women in all aspects of entertainment and the empowerment of the next generation of emerging creatives.  Additionally, SWIFT will host a bevy of vendors who cater to the needs of women, adding an exciting shopping experience during the event
Objectives of SWIFT:
To educate by providing opportunities for learning and talent expansion through panel discussions, speaking presentations and workshop participation.
To empower and encourage women to become involved in creative and artistic career pursuits through seminar leaderships, artistic showings and program planning and coordination.
To entertain by offering networking and social events, panel presentations and participative activities.

WHEN: September 28 through October 1st, 2017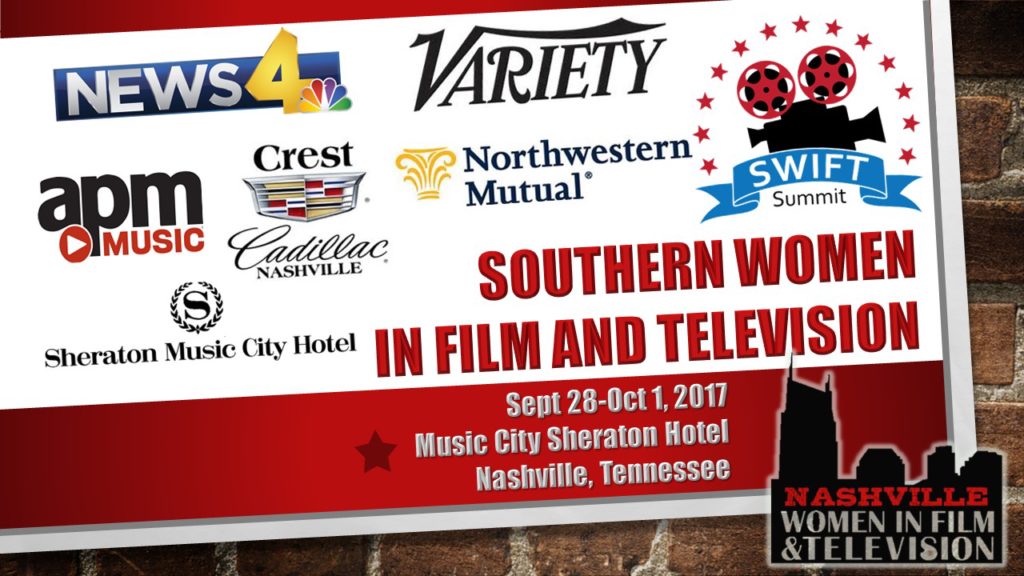 WHERE: The Sheraton Music City Hotel, 777 McGavock Pike, Nashville, TN, 37214
HOW: Registration:
Early Bird by September 1st: $220                                                                                                                                                                                                                                                                                                      After September 1st:  $250
Day of at the Door: $275
WIFT Members $199: with promo code